Shaun C. Wilson Director, Producer, Cameraman and Editor.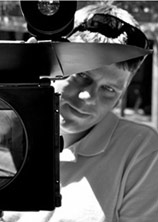 Shaun's experience ranges from shooting and producing music videos, historical documentaries and nationally syndicated television shows to TV commercials, infomercials, video images for the web and DVDs for corporate promotion and/or training.
His productions have been seen on national television networks and channels such as A&E, The History Channel, ESPN Stations, Fox Sports, Fuel and the Discovery Channel. Shaun is a highly accomplished cameraman, editor and producer, with years of experience and a proven track record of excellence. More on Shaun
---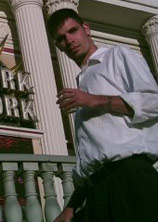 Nickolas S. Leonhardt
Nickolas S. Leonhardt started developing websites in 2001 for a number of small businesses in the Louisville area. After a few sucessful years of web development and clientele expanding from coast to coast, Nick began to focus on forming a full service multimedia company. Nick began working with Shaun Wilson to develop and produce media for television and internent.
---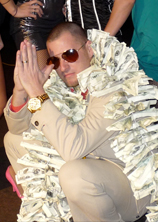 Dustin Tucker Assistant Director
Dustin Tucker
Dustin "Tuck" Tucker is an accomplished music producer. He has many years as a professional in the entertainment business, from creating music videos to writing, producing and co-directing projects for Melted Clock Studio. Tuck has worked hands on with two grammy award winning producers, Toby Wright (Metalica,Korn,Alice in Chains) and Bob Ezrin (Pink Floyd, Alice Cooper,Kiss). His musical contributions have been featured on ESPN, MTV and Cartoon Network. He has been writing and filming skits since 2003, so his "musical mind" mixed with his creative skit writing make for a unique vision, whatever the project.
---